About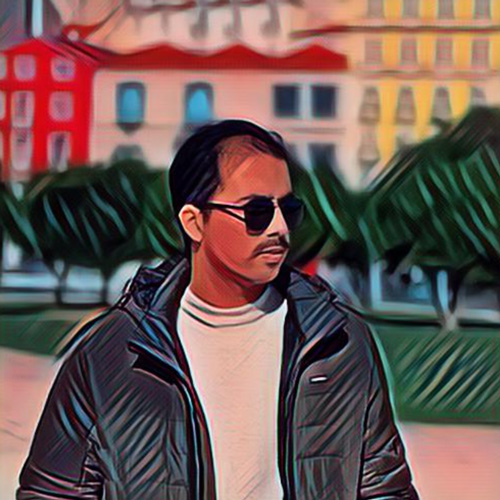 Senior Fullstack Engineer
It has been more than 7 years since I started my career as a Senior Fullstack Engineer. With deep knowledge and high experience, I always strive to create an innovative product that is produced in the shortest time and with the most up-to-date and appropriate technologies. There are always many challenges along the way, but with perseverance and pursuit and high learning speed, all of them has been left behind, because in my opinion, nothing is impossible. Of course, working with a creative team, with the help of my critical and helpful spirit, has resulted in the result, according to the expectations of the employer, quickly and with the highest quality. After gaining a lot of experience, for some time now, in addition to programming, I have been engaged in technical consulting of companies and management of software teams.
Experience
Senior Full Stack Engineer

03/2020 - Ongoing

Baset Pazhuh Tehran, Tehran, IR

Baset Pazhuh Company of Tehran, using up-to-date technical knowledge and specialized human resources. It has designed and manufactured various measurement and monitoring systems and provided relevant after-sales services.

Senior Full Stack Engineer

06/2021 - 08/2021

RoomVU, Toronto, CA

Roomvu is centered on lead generation, providing a categorized library of ready-to-share video content on a range of real estate topics.

Senior Full Stack Engineer

08/2020 - Ongoing

CGNation, Tehran, IR

CGNation Gallery was formed in support of Iranian artists to provide a space to display beautiful works of artists for free.

Full Stack Engineer

10/2014 - 03/2020

Inverse School, Tehran, IR

Inverse is a school that studies classical, modern and digital arts and designs and conducts courses based on study and research in the labor market, professional gaps as well as the needs of artists.
Education
Master of Computer Software Engineering

09/2019 - Ongoing

Islamic Azad University, Shahr-e-rey Branch

Bachelor of Polymer Industry Engineering

09/2013 - 06/2019

Bachelor of Polymer Industry Engineering

High School Diploma in Mathematics

09/2009 - 06/2013

Mollasadra Highschool
Backend Skills
Server Configuration (Ubuntu, Apache)
Get In Touch
For more information on any of my services or to talk about how I may be able to help you, please get in touch with me by call and follow my social media.